XTD Xmas Tree
Role : Motion Design, Experience Design
Credits–
Anyways Here's The Thing Team:
Nitcha Fame Tothong, Luobin Wang, Eric Jiang, Henry Lam, Zac Collopy, Zhenren Zhang, Yunfei Xiang

Project was in collaberation with Dogma and 100 Architects.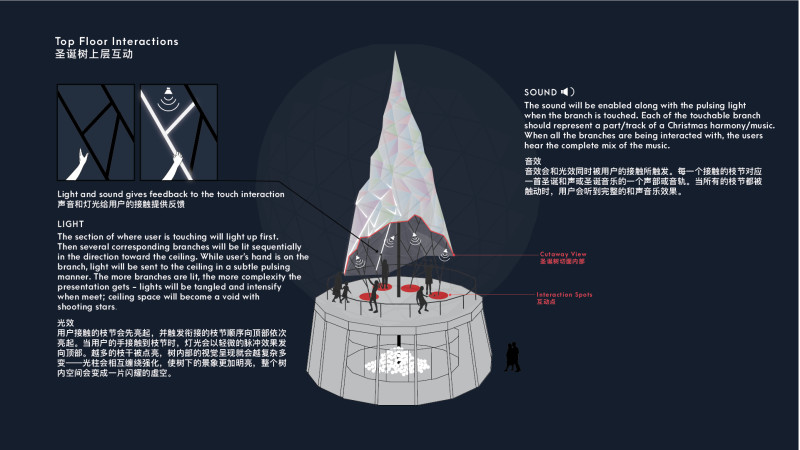 Diagram Interaction
Xintiandi, a trendy entertainment district in Shanghai, China, has an annual art installation for Christmas events. Anyways, Here's The Thing was conceptualizing and designing the installation together with Dogma and 100 Architects, studios based in Shanghai.
The team at Anyways, Here's the Thing, and I came up with a design, concept, and technical direction, including tech specs, and won the pitch among competitors like TeamLab. The installation is a hybrid of a snow globe and tree house on a massive scale, which is high participation and mesmerizing. Participants are invited to touch, play and explore with interactive light and sound feedback, to create a playful, immersive festival experience.